"Emporium is certainly charming, the design is spot on, and—of course—the cuts are on point."
Our shops
Discover our three locations, each unique and ready to welcome you.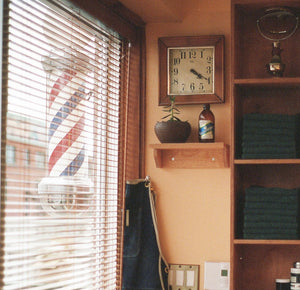 Mile-Ex
the original
Located in the heart of the Alexandra-Marconi area our original location is still true to its core and essence : being both a destination for the best barbering experience and a neighbourhood go-to spot.
Book now
Plateau
the intimist
Designed and operated as a landing spot for the neighborhood clients, that cozy three chairs location on de Bordeaux is really inlined with what an intimate barbering experience should be.
Book now